There's no feeling quite like getting recognized for serving others.
From day one of my personal training career, I've worked to maintain my own personal standard of excellence in service to help others live the best lives possible. IDEA, ACE, and PFP Magazine – three of the top fitness industry educational organizations – have high standards and they have each honored me with Personal Trainer of the Year honors.
The feeling is indescribable, so I'm not going to try. Here are some photos of memorable moments...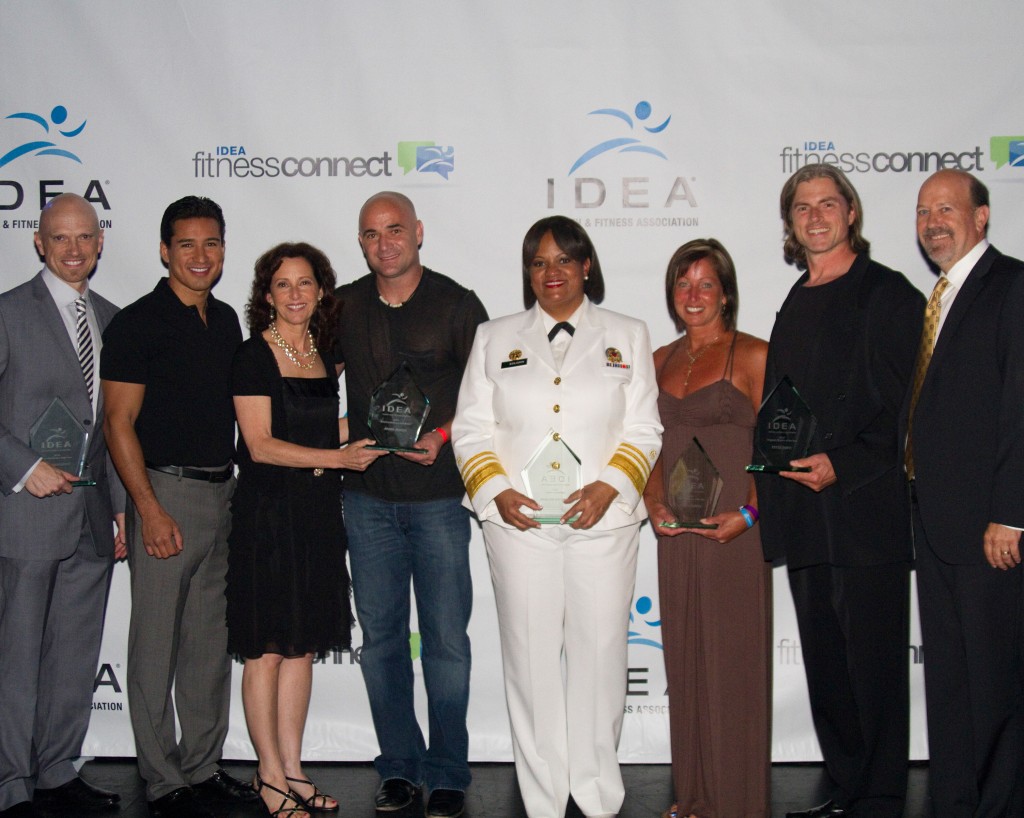 (from left: Jonathan Ross, Mario Lopez, Kathie Davis of IDEA, Andre Agassi, US Surgeon General Regina Benjamin, Carol Murphy, Peter Twist, Peter Davis of IDEA)
This award recognizes an individual IDEA member who is a practicing industry professional spending at least 15 hours per week actually training clients one-on-one; has demonstrated exceptional leadership, business management, motivational and instructional skills; and has inspired his or her clients to greater personal growth and a higher level of fitness.
In 2006, the American Council on Exercise
named Jonathan their Personal Trainer of the Year.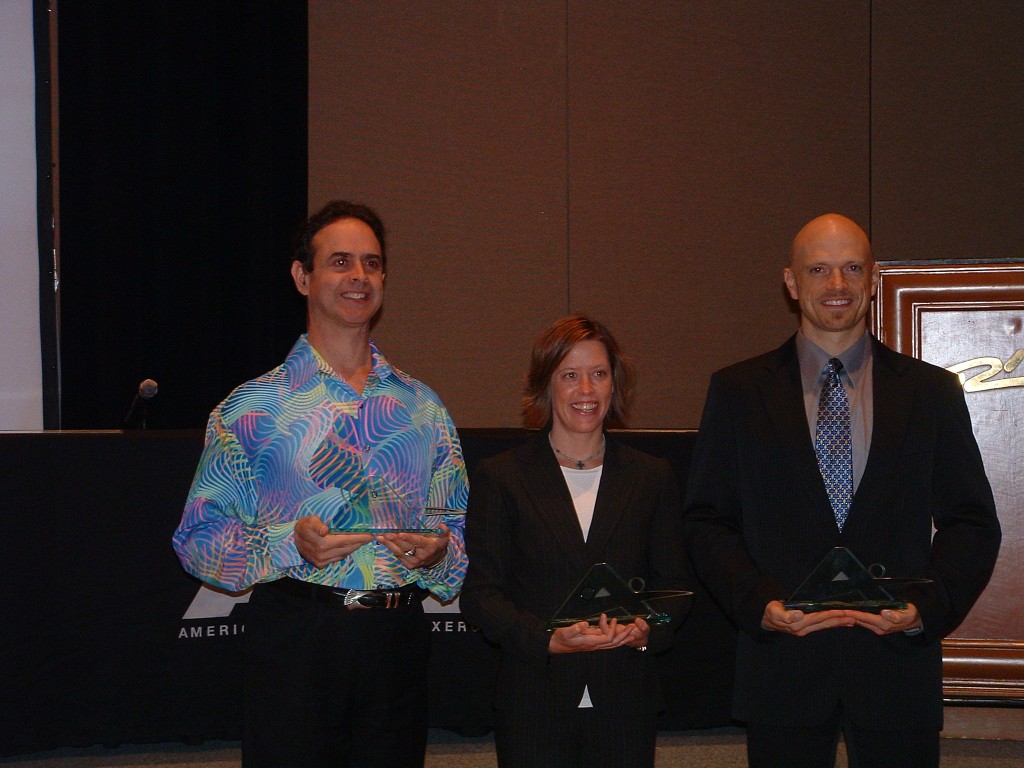 from Left: Len Kravitz, Shannon Fable, and Jonathan Ross at the 2006 ACE Awards Ceremony
PFP Magazine Trainer of the Year – Training Director
Back in 2003, when I was a Personal Training Manager, PFP Magazine
recognized me as the Personal Trainer of the Year – Training Directory Category.